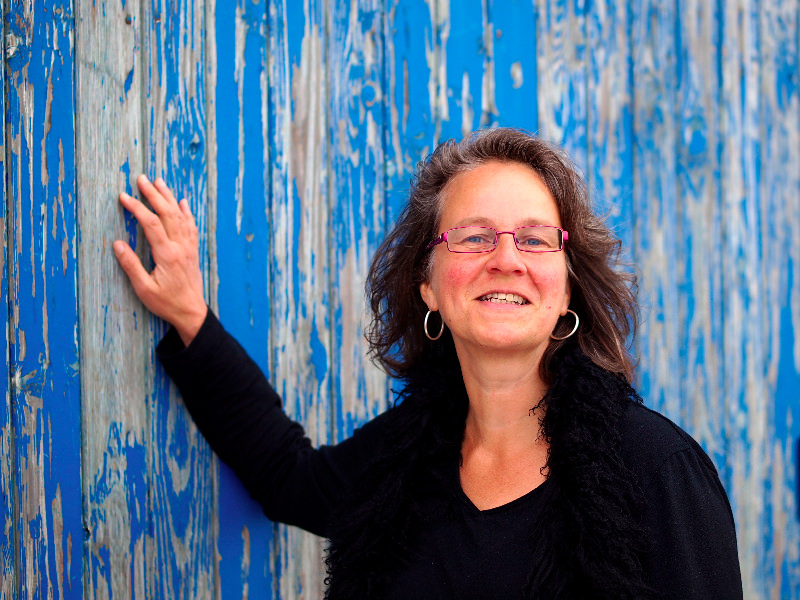 Music Background
Susanne was born and raised in Germany. At the age of six she discovered her love for the piano and began her classical training. She went on to study music at Oldenburg University, known for its innovative music department. Besides her classical studies she explored contemporary music in its many expressions – jazz, pop, world music, experimental and improvised music. She completed her studies with a Master's degree.
Since the early 90s, Susanne has been following a career as independent music professional, dividing her time between performing and teaching.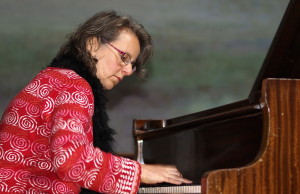 As a pianist and composer, Susanne's work embraces classical, jazz, folk and world music. With her band Marama Trio she has recorded the album Continuations. Other projects have included a collaboration with LandArt photographer Dietmar Voorwold and a 2018 residency at Inverewe Gardens, where a grand piano exposed to the elements inspired the audiovisual exhibition "Tales of a Stranded Piano".
As an educator, Susanne offers piano tuition as well as music courses and workshops. She enjoys encouraging creative expression in people of all ages and with a variety of backgrounds, ranging from beginners to professionals. Her interest in experiment and improvised music led her to train as a Deep Listening® facilitator.
Susanne lives in Findhorn in the North of Scotland, home of the renowned eco-village and spiritual community. She offers her work in Scotland and Germany, where she has collaborated with music schools, the NHS, adult education providers and community groups. Projects have included 'Sustainability Education and Carbon Reduction in Moray Schools', where Susanne brought creative music-making in nature to primary school children.
Mindfulness Background
Susanne has been engaged in mindfulness practice for over twenty years. In 1996 she met Zen master Thich Nhat Hanh while visiting Plum Village, his practice centre in France. Mindfulness became a daily source of inspiration and nourishment.
Susanne enjoys sharing the benefits of mindfulness with others through courses, retreats and one-to-one sessions. She completed a teacher training in Mindfulness-based Stress Reduction (MBSR) with Bangor University and is qualified to teach the Mindfulness-based Living Course (MBLC). Recently, Susanne graduated with an MSc in Postgraduate Studies in Mindfulness with Aberdeen University.  In her thesis she researched the effects of mindfulness practice on musical creativity.
To help musicians benefit from mindfulness practice, Susanne developed an 8-week course Mindfulness for Musicians. She also offers Sounds & Silence retreats, combining intuitive music-making and mindfulness meditation.
In 2012, Susanne co-founded the Mindful Artists Network, a resource for artists of all art forms, arts educators and arts therapists. The network has offered events in Germany and the UK and has members from many different countries.
In 2016 Susanne received the teaching transmission at Plum Village to become one of twelve Dharma teachers in Thich Nhat Hanh's lineage in the UK. She offers regular retreats and Days of Mindfulness with Plumvillage UK. Susanne co-founded Northern Lights Sangha, a mindfulness practice group which meets at Findhorn and serves people from across the North of Scotland.