Mindfulness & Music: Deep Listening
22 August, 26 September & 17 October
Monthly online sessions
With Susanne Olbrich and Joe Holtaway
Can listening help us to be mindful of what is happening in the present moment? Can we listen in an open, curious, non-judgmental way? Can we create sounds and music together in that same inclusive way and without judging?
In this series of sessions we explore and strengthen our capacity to listen – to ourselves, to each other, to our body and creative impulses, and to the sounds around us. There will be space to relax and be playful, to become grounded and present. Susanne and Joe guide the sessions with songs and meditations, creative exercises and reflections.
Everyone is welcome to join, whether you have a musical background or not.
"This is an extraordinarily beautiful workshop!" Cynthia Cadwell Pegado, Buffalo, US

"What a great evening it was, very many thanks. It's incredibly creative, very inspiring and good fun!" L.P., UK
Dates & time: Mondays 22 August, 26 September & 17 October, 7-9pm UK time.
Fee: Four levels of pricing are available: £5 / 10 / 15 / 20 (plus Eventbrite booking fee) – please choose the one that's right for your circumstances. Your generosity is greatly appreciated and supports Joe's and Susanne's work. If you need a further reduction please contact us.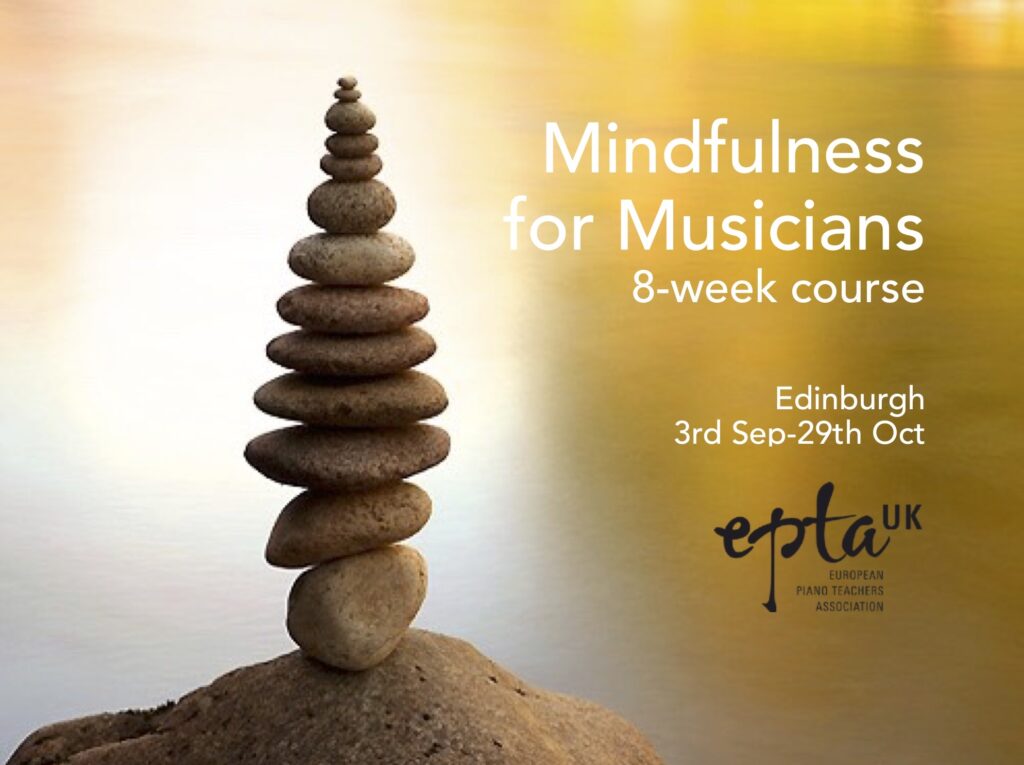 Mindfulness for Musicians
8-week course in Edinburgh
begins 3 September
Boost your resilience, presence, clarity and creativity!
Mindfulness practice has plenty to offer musicians. This course explores ways to bring mindfulness into your musical life. It supports you in cultivating mental and emotional wellbeing and equips you to deal more effectively and kindly with stress and challenges.
Date & time: Four half-day workshops in person in Edinburgh (Saturdays 3rd & 17th September, 1st & 29th October at 1-5pm) plus three 1-hour online classes (Saturdays 10th & 24th September, 8th October at 4-5pm).
Fee: For members of EPTA UK (European Piano Teachers Association), three levels of pricing are available: £225 (supporter), £200 (standard), £175 (concession). For non EPTA members, two levels of pricing are available: £235 (standard), £210 (concession). Please choose a price according to your circumstances, payment options are available. Booking closes August 18th.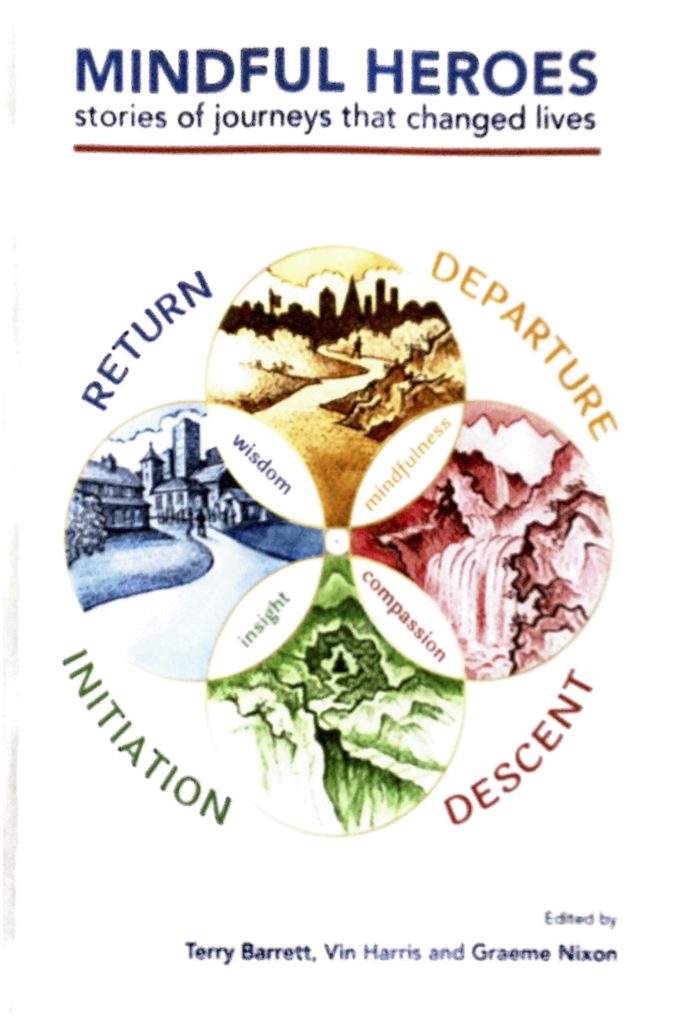 Publication: Dare to Create!
Susanne's chapter "Dare to Create! Meditation, Insight and Creative Practices in Music" is part of an inspiring collection of true stories – stories of journeys that changed lives. Taking inspiration from the mythical hero's journey, the book presents applications of mindfulness practice in a broad range of settings. These include education, health care, business, sports, creative arts and communities. Authors link their personal journeys as mindfulness practitioners with the latest research, telling captivating stories of sharing mindfulness practice with people of all ages and walks of life.
For a free download of Susanne's chapter, please contact her.
Price: eBook £9.75 (worldwide), paperback £24.75 including p&p (UK only). All proceeds go to the Everyone Project, helping fund mindfulness courses to groups who otherwise wouldn't have access to them, for financial or other reasons.
Available here: Please email Vin Harris, .