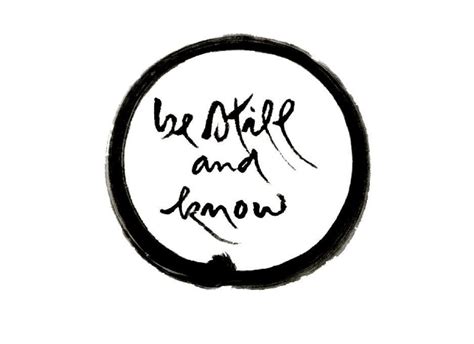 Be Still & Know – Celebrating the Spiritual Paths of Findhorn & Plum Village
Mindfulness Morning in 3 parts: come to one, two or all
15 November at Legacy, Findhorn
With Marcus Lindner, Sabine Kawano, Susanne Olbrich
10-10.45am: Meditation & Inner Listening
with Sabine Kawano (longterm meditator and mindfulness practitioner)
11-11.45am: Touching the Earth & Attuning to Nature
with Susanne Olbrich (Dharma teacher and member of Thich Nhat Hanh's core community)
12-12.45pm: Engaged Spirituality & Compassion in Action
with Marcus Lindner (member of Thich Nhat Hanh's core community)
Date: Tuesday 15th November
Venue: Legacy, The Park, Findhorn
Fee: Gift economy – donations invited to cover cost
Booking: Booking link to come soon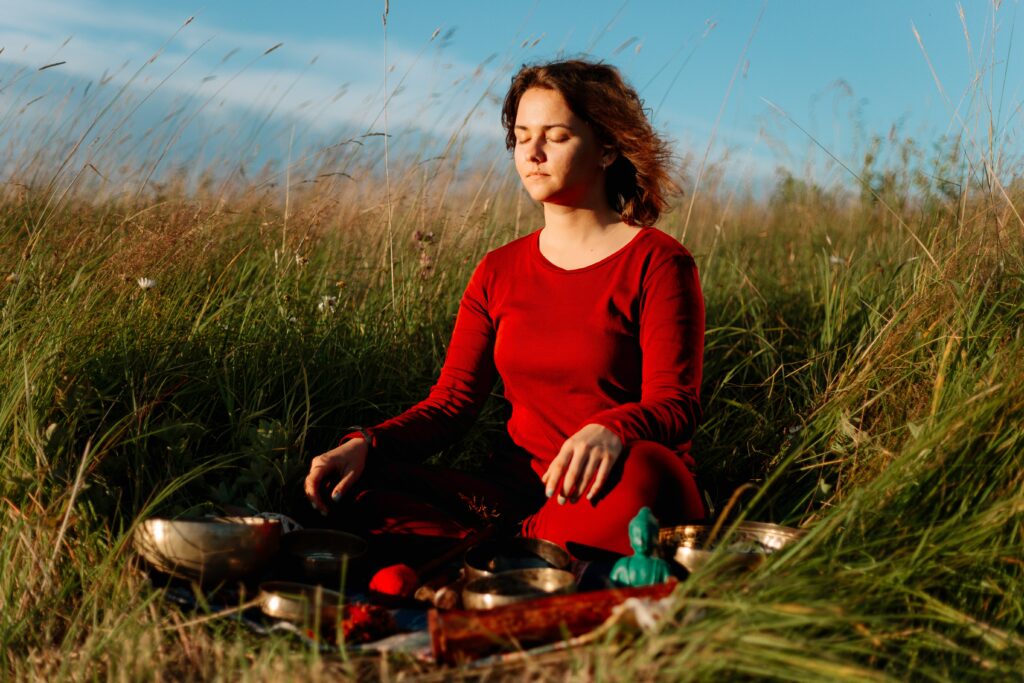 Mindfulness & Music: Deep Listening
21 November, 19 December
Monthly online sessions
With Susanne Olbrich and Joe Holtaway
More opportunities to join us for explorations of the rich field of mindfulness, music/sound and creative expression – everyone welcome!
THE SOURCE OF CREATIVITY – how do creative impulses arise? What nurtures and supports them, helps them grow and develop into a piece/poem/picture/song/creative offering? You are invited to touch your creative source/heart – to relax, open to receptivity, become curious what emerges.
Guided meditations in stillness and movement offer space to slow down, rest, revive and become fully present. Deep Listening practices by Pauline Oliveros and others helps us ground ourselves in our listening body and in our connection with the Earth. We sound and create together, using our voices and instruments you bring in ways that feel natural and spontaneous. You are invited to engage as much or as little as your energy allows – resting and listening are always options, too.
Everyone is welcome to join, whether you have a musical background or not.
"I'm so looking forward to your evening. I have tuned out of a lot of Zoom things recently, but this feels one thing I didn't want to miss!" O.B., UK

"What a great evening it was, very many thanks. It's incredibly creative, very inspiring and good fun!" L.P., UK
Dates & time: Mondays 19 September, 17 October, 21 November, 19 December, 7-9pm UK time.
Fee: Four levels of pricing are available: £5 / 10 / 15 / 20 (plus Eventbrite booking fee) – please choose the one that's right for your circumstances. Your generosity is greatly appreciated and supports Joe's and Susanne's work. If you need a further reduction please contact us.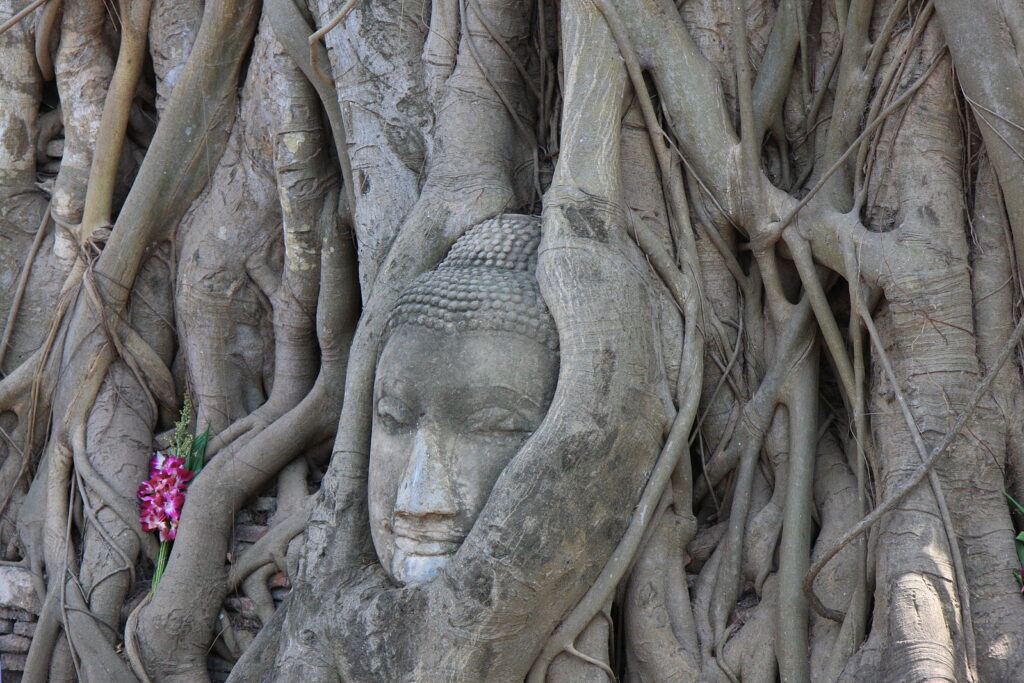 Earthing our Practice
Dharma Training Retreat
20 – 23 October
With Dharma teachers Martin Pitt and Susanne Olbrich
This retreat concentrates on deepening our fundamental practice of mindfulness (Sati). We look deeply at what it means to practise meditation, drawing on the teachings and insights of the Discourse on the Four Establishments of Mindfulness (Satipatthana Sutta) and the Discourse on the Full Awareness of Breathing (Anapanasati Sutta). We strengthen our mindfulness across many forms of practice, such as sitting, breathing and slow walking meditations, as well as chanting and touching the earth.
We will also explore what it means to fully integrate mindfulness into our everyday activities such as eating, working and interacting. We will look specifically at how to apply these practices to strengthen our connection with nature and Mother Earth in the context of our current ecological and climate crisis.
There will also be the opportunity to take the 5 Mindfulness Trainings in a beautiful ceremony during this retreat.
Date & time: Begins Thursday 20th October, arriving from 4pm for supper at 6pm, and finishes Sunday 23rd October after lunch
Venue: Kilgraston School near Perth (Scotland)
Fee: £220 including all meals and single room accommodation. The teachings are given freely and you will have an opportunity to offer dana (donations) in support of the teachers.
Info & booking: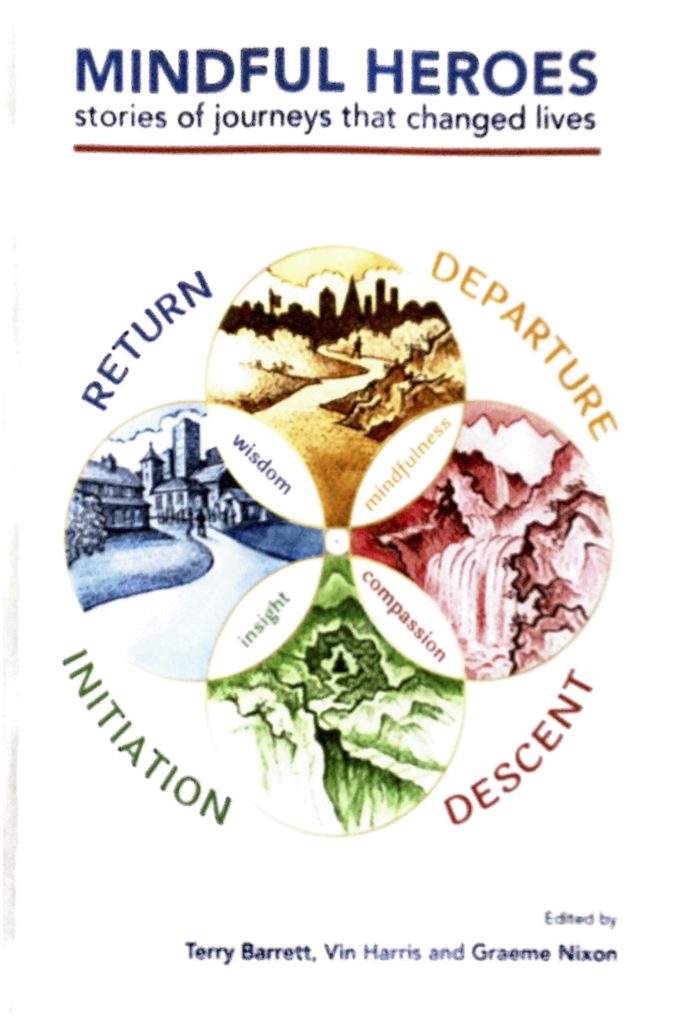 Publication: Dare to Create!
Susanne's chapter "Dare to Create! Meditation, Insight and Creative Practices in Music" is part of an inspiring collection of true stories – stories of journeys that changed lives. Taking inspiration from the mythical hero's journey, the book presents applications of mindfulness practice in a broad range of settings. These include education, health care, business, sports, creative arts and communities. Authors link their personal journeys as mindfulness practitioners with the latest research, telling captivating stories of sharing mindfulness practice with people of all ages and walks of life.
For a free download of Susanne's chapter, please contact her.
Price: eBook £9.75 (worldwide), paperback £24.75 including p&p (UK only). All proceeds go to the Everyone Project, helping fund mindfulness courses to groups who otherwise wouldn't have access to them, for financial or other reasons.
Available here: Please email Vin Harris, .