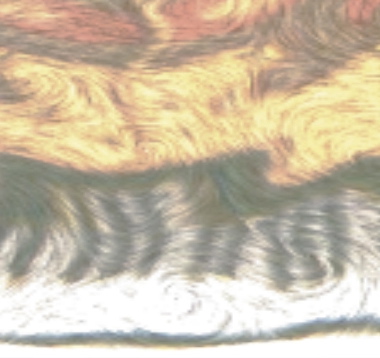 Exploring Intuitive Piano Playing
Online class 6 June
Intuitive piano playing is relaxing, energising, surprising, creative, adventurous, inspiring, playful, exciting and fun. Join me on Zoom to explore some easy-to-learn ways of improvising your own music.
We will build basic improvisation skills, enhanced listening and confidence, with a focus on enjoying the creative process. Suitable for all levels — people in the early stages of learning the piano as well as more experienced players.
You will need a piano or keyboard with sustain pedal, and a laptop, tablet or phone with the Zoom platform downloaded.
12 places, early booking recommended.
Date & time: Saturday 6 June, 4-6pm
Cost: £25 (some concessions available, please contact me).
Booking & information: https://www.brownpapertickets.com/event/4605763
Alive & Awake:
Creativity & Resilience in Times of Change
Online mindfulness retreat 12-14 June
"Mindfulness is at the heart of awakening. Restoring balance to ourselves, we can begin the work of restoring balance to the Earth. There is no difference between healing the planet and healing ourselves."
Thich Nhat Hanh
How can we keep an open heart and mind in these times of change? Mindfulness and creativity can help us be the change that we want to see in the world.
The seeds we water determine the things we will grow in the garden of our mind and heart, and in the garden of our collective consciousness and society. On this weekend we will take time to nurture our aliveness and presence through meditation, creative explorations and connection with nature. We will explore ways to cultivate the art of grounding ourselves, including gentle and graceful Qi Gong exercises. Sitting, walking and eating in mindfulness, we can slow down and (re)discover peace and joy, which are the source of true resilience.
Can the Earth count on us in these times? Our time together will be an opportunity to celebrate the miracle of life, to strengthen our connections with each other and the land, and to reflect on our contributions to a collective awakening.
Online sessions and guided practices alternate with times of offline mindfulness.
Led by: Susanne Olbrich and Lesley Collington
Date & time: Friday 12 June, 7.30pm, until Sunday 14 June, 4pm
Cost: Dana (voluntary contribution/donation); 50% of takings will be offered to the Plum Village community who in these time of lockdown has lost their income through offering retreats and is facing financial hardship
Information & booking: Christine Brown,
Living Deeply with the Practice of the Six Perfections
Dharma Training Retreat Scotland
9-12 October
Join us at beautiful Wiston Lodge for the 2020 Scottish Dharma Training Retreat in the tradition of Thich Nhat Hanh and Plum Village. The six Paramitas (Perfections) are Generosity, Mindfulness Trainings, Inclusiveness, Diligence, Meditation and Understanding. We will explore them and reflect on how they are relevant to our everyday life. We will deepen our mindfulness practise through mindful sitting, walking and eating together, and we will build community through sharing and listening from the heart.
Led by: Dharma teachers Martin Pitt and Susanne Olbrich
Date & time: Friday 9th October 2020 – arriving from 4pm for supper at 6pm, to Monday 12th October 2020 – finishing after lunch
Cost: £225 for accommodation and meals, £130 for camping and meals. The teachings are given freely, and there will be an opportunity to offer Dana (voluntary contribution/donation) to support the teachers.
Information & booking: Lindsay Lumsden,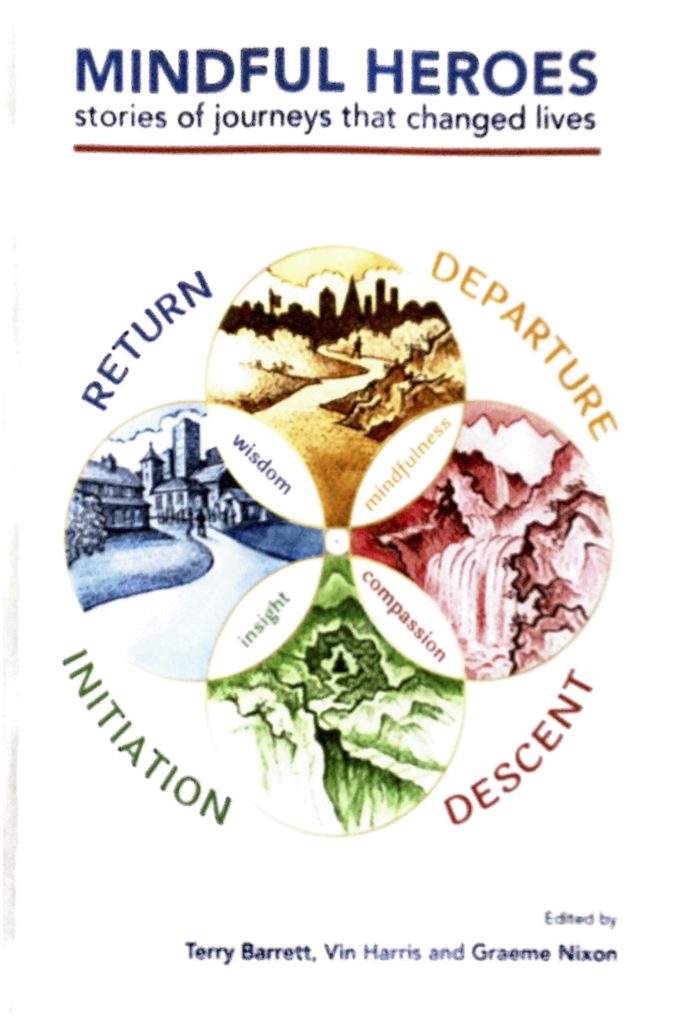 New Publication: Dare to Create!
Susanne's chapter "Dare to Create! Meditation, Insight and Creative Practices in Music" is part of an inspiring collection of true stories – "stories of journeys that changed lives". Taking inspiration from the mythical hero's journey, the book presents applications of mindfulness practice in a broad range of settings. Those include education, health care, business, sports, creative arts and communities. Authors link their personal journeys as mindfulness practitioners with the latest research, telling captivating stories of sharing mindfulness practice with people of all ages and walks of life.
For a free download of Susanne's chapter, please contact her.
Price: eBook £9.75, Print £20. All proceeds go to the Everyone Project, helping fund mindfulness courses to groups who otherwise wouldn't have access to them, for financial or other reasons.
Available here: https://www.inspiredbylearning.eu/book/11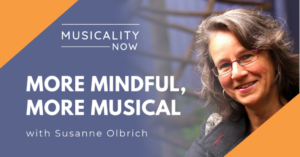 The Podcast: Mindfulness and Musical Creatvity
It was exciting to be invited onto the "Musicality Now" podcast to speak about mindfulness and musical creativity. Christopher, my host, was particularly interested in my personal experiences – how mindfulness practice has affected my life as a musician. In our conversation we explored the practical, scientific and spiritual angles of the topic, and I guided the audience through a mini mindful moment.
"Musicality Now" write in their introduction: "Whether you've never heard of mindfulness, you've heard of it and thought it's not for you, you've been curious but never tried it, or you're already practicing mindfulness and enjoying the benefits in your musical life, we hope you'll enjoy this conversation and get a ton out of it."
Available here in audio and video: https://www.musical-u.com/learn/more-mindful-more-musical-with-susanne-olbrich/