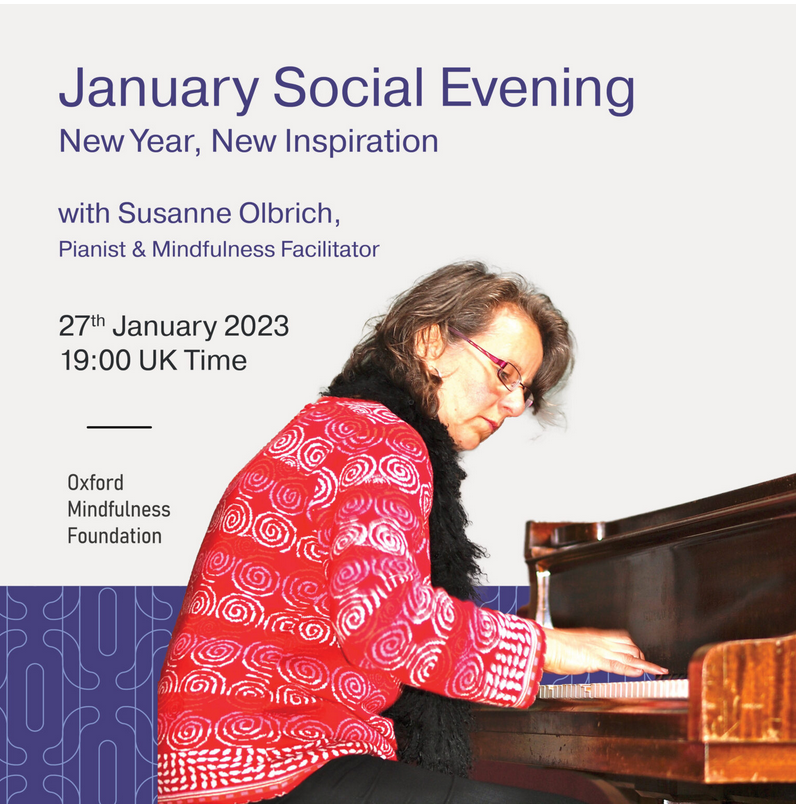 New Year, New Inspiration
27 January, 7-8pm UK time
Join Susanne for a deep dive into your own creative resources with the help of mindfulness and music. An hour with calming piano music, creative conversations, Deep Listening – and you might even find yourself writing a flash poem! Hosted by the Oxford Mindfulness Foundation.
Date: Friday 27 January, 7-8pm UK time
Fee: Free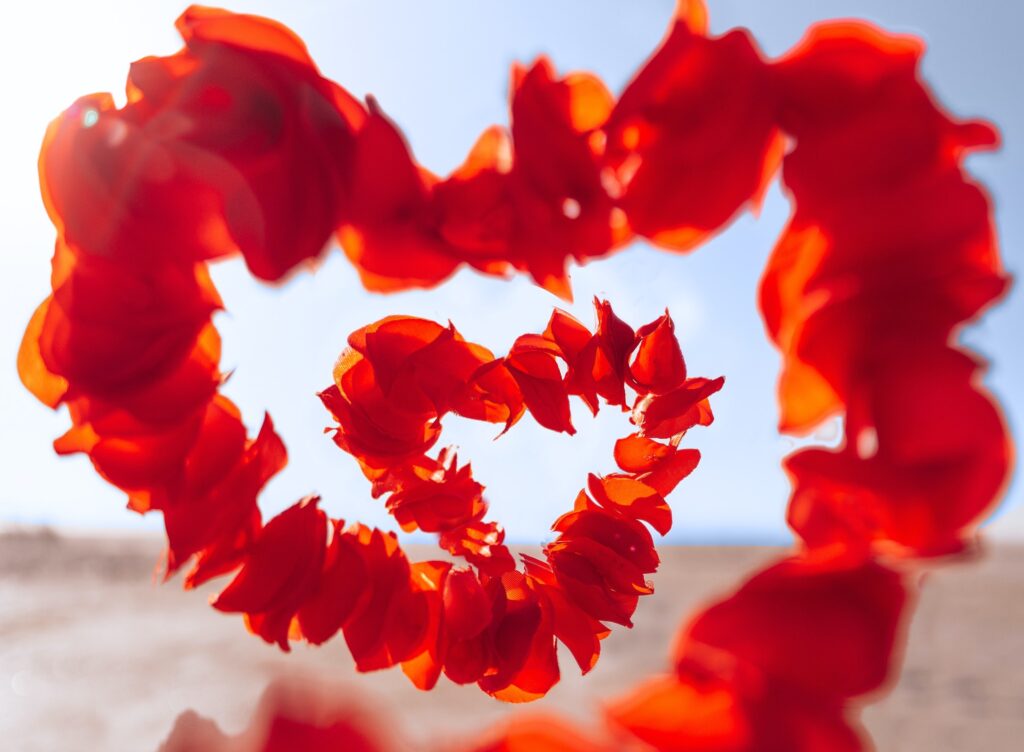 Creative Mindfulness
Meditation, Music & More
Monthly online sessions
20 February, 20 March, 17 April, 7-9pm UK time
With Susanne Olbrich and Joe Holtaway
Are you interested in meditation, wellbeing, relaxation and creative expression? Come join us to explore the rich field of mindfulness and creativity together – everyone welcome!
Sessions include guided mindfulness practices, songs, creative exercises, time for reflection and sharing of experiences and creative work.
Each session starts with mindfulness, helping us to slow down, rest, revive and arrive in the Here & Now. From that place of connection with our body, mind and heart, we embark on creative exercises to tap into playfulness, ease and inspiration. This might include playing with words, visuals or with sound and music. No special training needed, but if you have a creative background that's very welcome, too!
"I'm so looking forward to your evening. I have tuned out of a lot of Zoom things recently, but this feels one thing I didn't want to miss!" O.B., UK

"What a great evening it was, very many thanks. It's incredibly creative, very inspiring and good fun!" L.P., UK
Dates & time: 20 February, 20 March, 17 April, 7-9pm UK time
Fee: Four levels of pricing are available: £5 / 10 / 15 / 20 (plus Eventbrite booking fee) – please choose the one that's right for your circumstances. Your generosity is greatly appreciated and supports Joe's and Susanne's work. If you need a further reduction please contact us.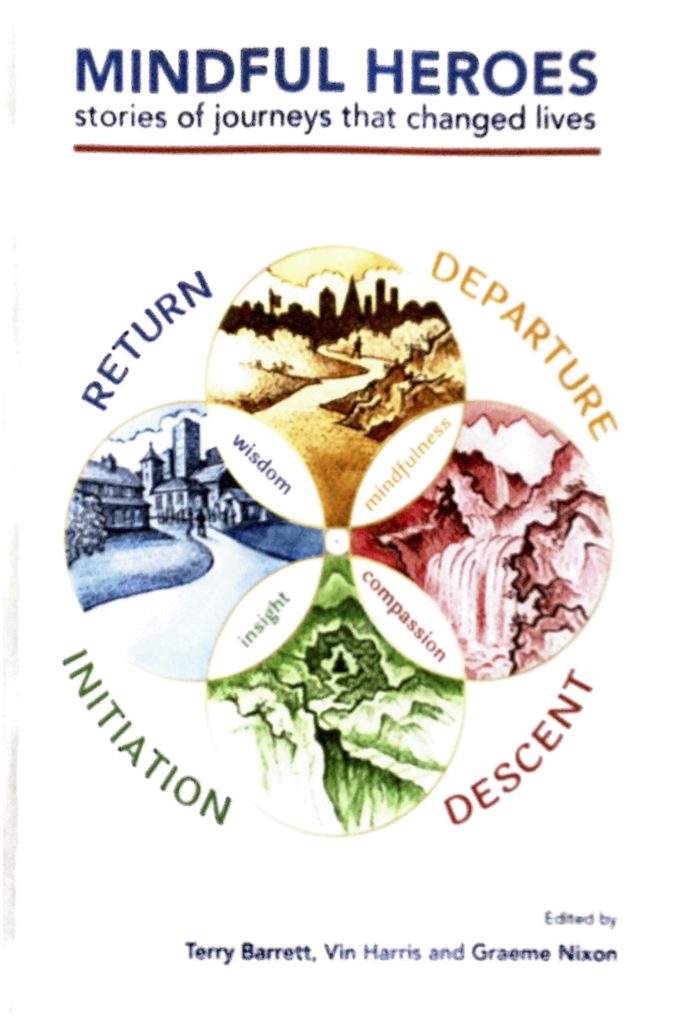 Publication: Dare to Create!
Susanne's chapter "Dare to Create! Meditation, Insight and Creative Practices in Music" is part of an inspiring collection of true stories – stories of journeys that changed lives. Taking inspiration from the mythical hero's journey, the book presents applications of mindfulness practice in a broad range of settings. These include education, health care, business, sports, creative arts and communities. Authors link their personal journeys as mindfulness practitioners with the latest research, telling captivating stories of sharing mindfulness practice with people of all ages and walks of life.
For a free download of Susanne's chapter, please contact her.
Price: eBook £9.75 (worldwide), paperback £24.75 including p&p (UK only). All proceeds go to the Everyone Project, helping fund mindfulness courses to groups who otherwise wouldn't have access to them, for financial or other reasons.
Available here: Please email Vin Harris, .