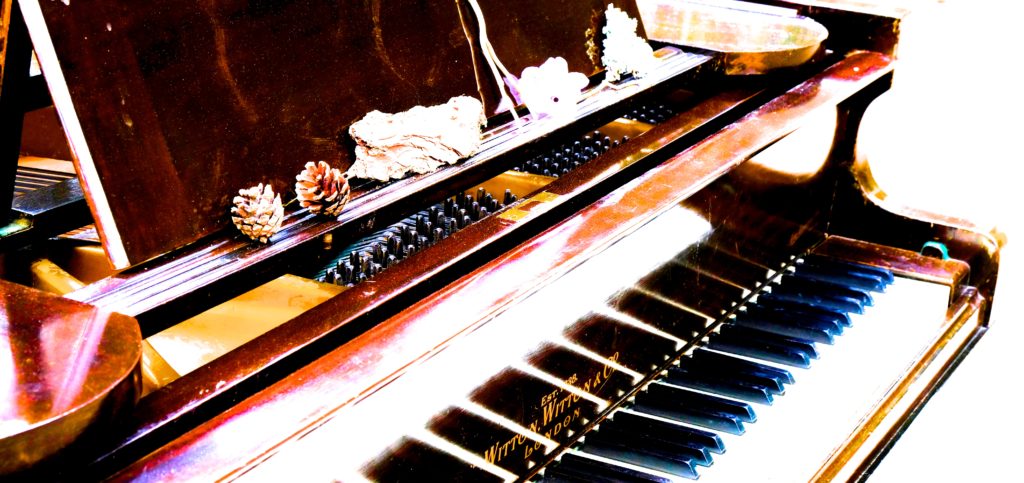 Mindful Tuesdays for Musicians
8 February, 8 March –
Monthly webinars
Would you like to learn more about mindfulness? Are you curious about how mindfulness can benefit your creativity and musical activities? Would you like to try meditation or deepen your practice while meeting other mindful musicians from around the globe?
Whether you make music for a living or just for pleasure, join Susanne to relax and find calm, inspiration and new perspectives. All musicians are welcome, whether or not you have experienced mindfulness practice before. Sessions include guided meditations, mindfulness teachings and time for participants to connect and share their questions and experiences. Each webinar is centered around a theme related to mindfulness, music and creativity, and you receive mindfulness practices and materials to take away.
I've been back every time. I used to think of myself as not very creative, but through Susanne's sessions I've started to see that I have everything I need inside me – there are methods through which you can bring out what's inside you and share it. These sessions are nourishing, inspiring, educational.

S.S., San Francisco, US
Dates & time: Next dates are 8 February – 'Relaxing Body & Mind'; 8 March – 'Inspiration', 7.30-9pm UK time / 8.30-10pm European time / 11.30am-1pm US Pacific time / 2.30-4pm US Eastern time (please double check non UK time zones), and then to be continued on the second Tuesday of each month.
By donation: Suggestion £5.00-20.00, feel free to pay less or more – your generosity is greatly appreciated and supports Susanne's work.
Booking & information: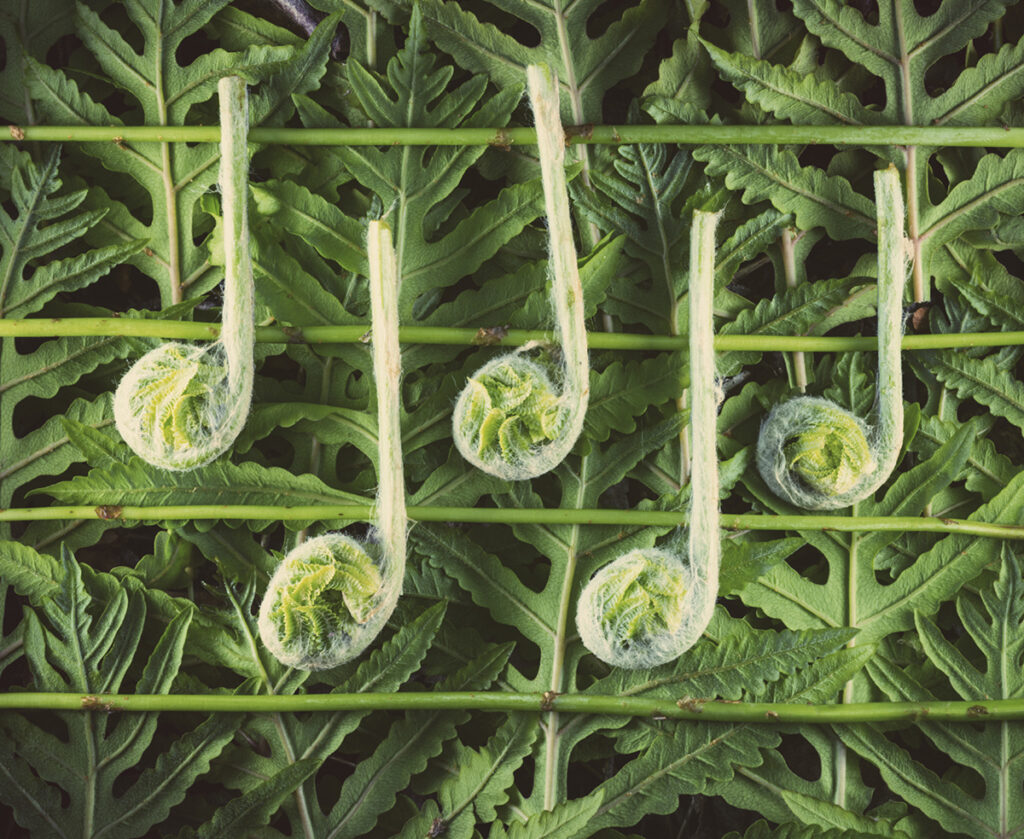 Mindfulness & Music: Connecting with the Earth
31 January –
Monthly online sessions
With Susanne Olbrich and Joe Holtaway
"This is an extraordinarily beautiful workshop!" Cynthia Cadwell Pegado, Buffalo, US

"What a great evening it was, very many thanks. It's incredibly creative, very inspiring and good fun!" L.P., UK
In this session we explore and strengthen our connection with the Earth through mindfulness, music and sound. We are part of the Earth, and the Earth is part of us. As we deepen the awareness of our interbeing through the body, listening and creativity, there will be space to relax and be playful, to become grounded and present.
Imbolc on February 1st signals the Celtic beginning of spring and nature is coming alive with new shoots. What is it that we want to grow in our lives? As individuals and collectively? Many of us feel that now is an important time in history. How can we respond to the changes, being part of the collective awakening? These questions will offer a starting point for our creative explorations.
Everyone is welcome to join, whether you have a musical background or not.
Susanne and Joe will guide the sessions with songs and meditations, music-making and reflections. Bring whatever instruments you have, including drums, shakers and small percussion of any kind.
Dates & time: Next session on Monday 31 January, 7-9pm, and then on the last Monday of every month.
Fee: Four levels of pricing are available: £5 / 10 / 15 / 20 (plus Eventbrite booking fee) – please choose the one that's right for your circumstances. Your generosity is greatly appreciated and supports Joe's and Susanne's work. If you need a further reduction please contact us.
Booking & information: https://www.eventbrite.com/e/242397707067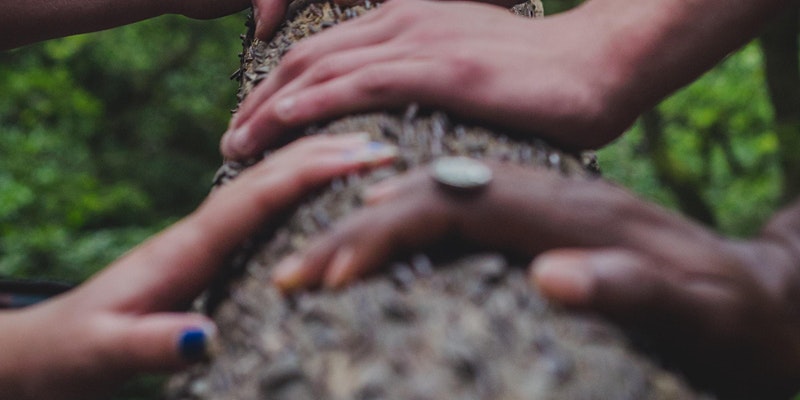 True Belonging — Caring for Ourselves, Each Other and the Earth
Mindfulness Course Online on Saturdays 26 February, 12 & 26 March
With Vari McLuskie and Susanne Olbrich
The teaching was wise, deep and insightful and the sense of community very much present through the screens.

I feel my heart has been opened in a new way.

A wonderful experience, all held within the deep inspiration, insight and practice that Vari and Susanne brought.

(participants feedback)
How do we cultivate a sense of 'True Belonging', deepening our connection with ourselves, each other and the Earth? How can we understand and heal ourselves and embody compassionate awareness in our relationships with one another and the planet? On three Saturdays we will practice mindfulness while exploring the themes of self-compassion, inclusiveness, interbeing and Earth care, and deepening our understanding of how they are interconnected.
Vari and Susanne will offer Dharma talks and guide meditations, Dharma sharing groups and mindful reflection practices — opportunities to deeply explore these questions together. The course is designed for a small group of up to 23 participants to nourish a sense of connection and community and to support insight and transformation.
Dates & time: Saturdays 26 February, 12 & 26 March, 9.30am-4pm
Cost: We offer five levels of pricing to suit a variety of financial circumstances: £45 / 70 / 100 / 130 / 180. Your generosity is greatly appreciated and supports Vari's and Susanne's work as well as the charity Plum Village UK.
Booking & information: https://www.eventbrite.co.uk/e/true-belonging-caring-for-ourselves-each-other-and-the-earth-tickets-239125991277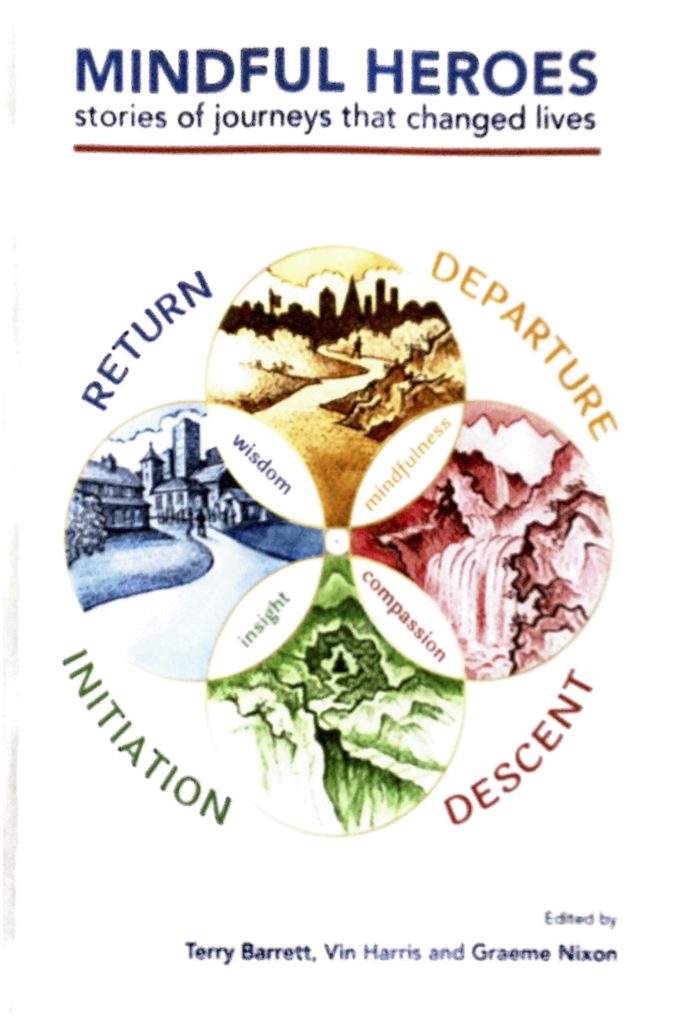 Publication: Dare to Create!
Susanne's chapter "Dare to Create! Meditation, Insight and Creative Practices in Music" is part of an inspiring collection of true stories – stories of journeys that changed lives. Taking inspiration from the mythical hero's journey, the book presents applications of mindfulness practice in a broad range of settings. These include education, health care, business, sports, creative arts and communities. Authors link their personal journeys as mindfulness practitioners with the latest research, telling captivating stories of sharing mindfulness practice with people of all ages and walks of life.
For a free download of Susanne's chapter, please contact her.
Price: eBook £9.75 (worldwide), paperback £24.75 including p&p (UK only). All proceeds go to the Everyone Project, helping fund mindfulness courses to groups who otherwise wouldn't have access to them, for financial or other reasons.
Available here: Please email Vin Harris, .