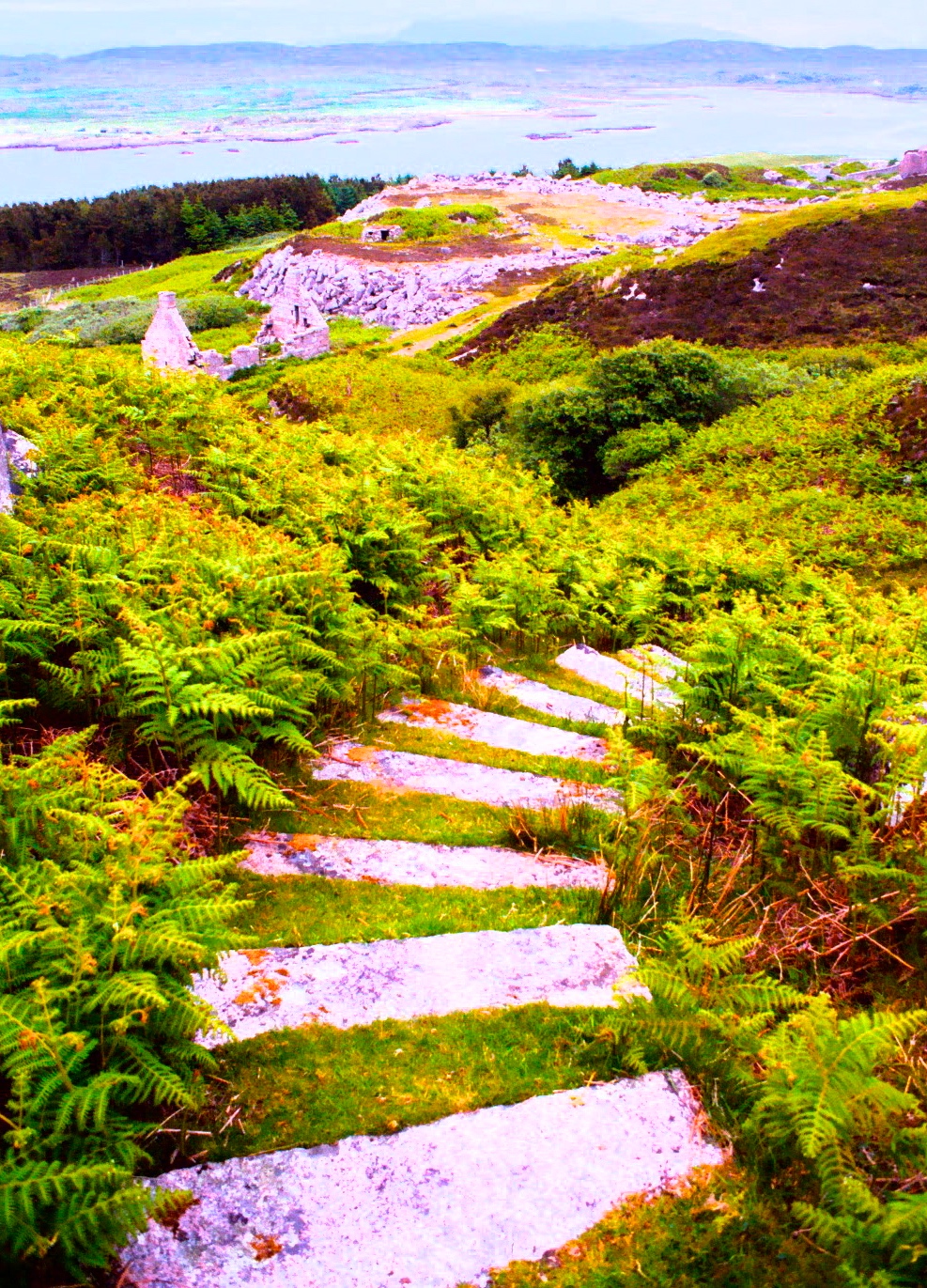 The Path of Inspiration
Following Your Creative Calling
Starts March 17th
in Findhorn
2-month deep dive into creativity with meditation, nature immersion and supportive community
Our world needs inspired action that comes from a deep place of connection – with ourselves, each other and the web of life. Whatever your inspiration is calling you to explore – an art form, or perhaps a work project or another area of interest – join this small group to stimulate your creative flow!
You're asked to bring an idea, a creative project large or small to work and play with. Together we will build a container for the sacred alchemy of the creative process to unfold.
To get in touch with the source of our creativity, we will draw on embodied mindfulness practices, nature immersion and creative exercises. We will explore ways of attuning to creative impulses and build community for connection and support. We will meet our inner child with its playfulness, innocence and wisdom, and we will also meet our inner critic, befriending them both and uncovering their gifts. Meditation, creative exploration, gentle movement, deep relaxation, playfulness, toning, deep listening, sharing circles and time outdoors will all be part of the journey.
The essential nature of creative processes is non-linear and often messy, and we'll welcome the messiness, making space for not knowing and the tenderness that can come with it. While each creative process is unique, there are common threads. There is a spiralling between receptivity and activity – a dance between essence and form. On the receptive side, we will tune in, mull over, dream into, receive, incubate. On the active side, we will form, shape, experiment, edit, create, manifest.
How would you love to enrich your life? What would you love to offer to the world? What is your unique gift and contribution? Food for contemplation, along with your own themes. On this 2-month journey you will be encouraged to walk your path of inspiration with many resources along the way. You will be supported to tap into your body-mind-heart's wisdom and find authentic expression for it.
This course is for you if
you would like to go deeper with your creativity
you want to develop skills for empowered creating
you are prepared to have some fun
you are prepared to meet the doubts and blocks
If you have an idea, a seed of a creative project that you'd like some support with (it might be based in the arts or another area), bring it along. If you don't have a project yet you might find one as we start the creative journey.
The Two-month Journey
The course includes
three group sessions on Fridays 4-6pm – 17th March, 24th March, 21st April
one longer group session on Friday 5th May, 4-8pm (includes celebration and potluck meal)
one zoom session on Wednesday 5th April, 7.30-8.30pm
one hour-long individual mentoring session with Susanne
resources for reflection and a range of spiritual and creative practices for your creative process in between sessions
Structure:
We will start with two Fridays in a row, a mini intensive where the focus is on listening, being, receptivity and dreaming into what wants to come through you. This is followed by a month-long incubation phase for your creative project with resources and practices along the way. This is a time for allowing your creative dreaming to take shape, and you will be encouraged to connect in small groups of two or three. We will meet on zoom half way through. Then we come back together again for two group sessions with an emphasis on manifesting and making from a place of attunement and connection.
This structure offers a loose support, we will first and foremost be guided by what's present in the moment and the needs in the group.
Key Themes
Grounding ourselves in embodied presence and the senses; Connecting deeply with the earth and nature; Working with intention and dreams; Embracing flow, embracing blocks; Deep Listening and attuning to the ultimate dimension (spirit, the universe, essence, or however you choose to call it)
Booking & Fee
6 places available, early booking recommended.
Fee: £200 – payment options and reduced rates available, please contact me here or phone 01309 692043.
Please note, booking closes on Thursday 16 March at 10pm.
If you are interested in the course but can't make the times please be in touch!
Cancellation policy: Full refund until 7 days before the course starts. 50% refund until 1 day before the course starts (100% refund if the place is taken by someone else). No refund from 17th March.